Enhanced Recovery After Surgery (ERAS): Protocols
Enhanced recovery after surgery (ERAS) improves surgery outcomes while maintaining a lower rate for complications and readmissions. This approach can reach a 30-50% cut in the recovery time for the patients. In some studies, ERAS is also referred to as enhanced recovery pathways (ERPs).
What is ERAS?
Don't let its name confuse you: enhanced recovery after surgery is not just about the post-surgery period. It starts with a caring and prudent pre-operative stage. This is what ERAS is about: to shorten a patient's healing time with an evidence-based guideline. 
Our world is fast-paced, so we don't have the time for a long recovery. In many cases, patients just ignore the doctor's instructions to get back to work as soon as possible. But this decision can be costly, and in the end, the patient's condition can get even worse.
Enhanced recovery after surgery is about educating the patients and help them to prepare for the surgery: not just physically but even mentally. Proper nutrition, avoiding alcohol, and even smoking cessation can be a part of ERAS. That way, the number of painkiller pills can be reduced and the chance of fever after surgery can be lower.
ERAS has five different stages:
Pre-hospital

Preoperative

Intraoperative

Postoperative

Home care
Anesthetic management for ERAS
Anesthetic management is crucial to work with ERAS protocols. However, the adoption of these protocols has been slow for different reasons: the belief that it's surgical and not an anesthetic issue, or simply that the process implementation is too long. 
Anesthesia can be a key factor in all stages, but mainly during the operation and after the surgery. With anesthetic care, the patient will heal faster, without pain. 
How is ERAS different from traditional surgery recovery?
Enhanced recovery after surgery protocols has many advantages compared to the traditional one. It has a focus on patient engagement, medical optimization, optimal anesthetic treatment, postoperative nausea prophylaxis. Patient mobilization and pain control are much better, and an earlier return of bowel function is guaranteed with ERAS.
Another big difference is the costs. Implementing ERAS takes a long time but in the end, it cuts the costs by more than 4000$ per patient. It's because patients can save money on medications and reducing the number of doctor-visiting occasions.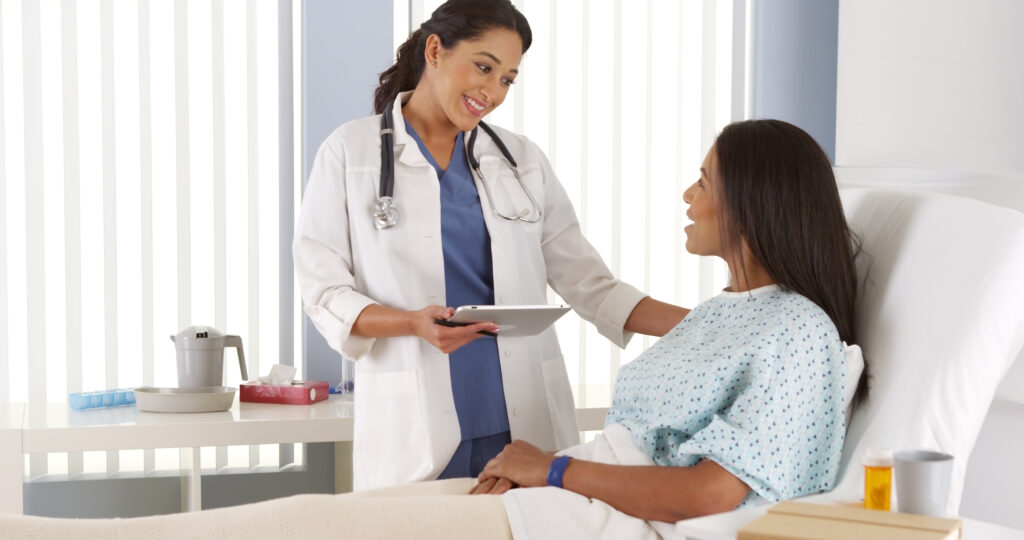 Enhanced recovery after surgery protocols
Enhanced recovery after surgery has different kinds of protocols to ensure fast healing. We will elaborate on what actions are needed in the different stages of ERAS. 
Pre-hospital stage
This is the educational stage when the patient receives the most important pieces of information about the surgery, but the pre-hospital stage also includes some preparations both mentally and physically for the patient. Reduction of the abovementioned smoking and alcohol consumption is inevitable, also a diet with proper nutrition has to be followed. The altered diet helps with avoiding bowel preparation if appropriate.
In many cases, the patient receives a handbook that describes the ERAS procedure and the 'what to expect' every day. It's also important to inform the family about their tasks/duties after the surgery.
Preoperative stage
Before the operation, the patient has to take some carefully selected medicals. The most important parts of preoperative stages are:
Optimizing fluid balance (avoiding prolonged fasting)

Blood sugar control (with carbohydrate beverage)

Proactive pain control

Antibiotic prophylaxis

Anesthesia
Intraoperative stage (during surgery)
Help muscle pain (with injections)

Control bleeding (with tranexamic acid)

Continuous optimizing of fluid balance

Decrease nerve pain

Use of anti-inflammatory

Use of multimodal postoperative nausea and vomiting prophylaxis

Minimal tube and drain insertion

Keeping the normal body temperature
Postoperative stage 
When completed successfully, the patient is ready for a quick recovery. This phase includes:
Adequate pain control

Early nutrition (and optimizing nutrition with proper caloric intake, protein, vitamins, and minerals)

Post-acute caring

Pain control (reduce the patients undergoing pain)

Early ambulation: get patients moving

Use of anti-inflammatory medication

Removing drains

Nausea management
As usual, it's crucially important to follow the doctors' instructions during surgery recovery.
Home care
Before maintaining proper home care, the family has to be educated on the following things too. 
Continue to optimize nutrition / oral intake

Work with a therapist for earlier mobilization

Attending on follow-ups

Symptoms-monitoring
Enhanced recovery programs: conclusions
The benefits of enhanced recovery programs are clear. Attended patient satisfaction is much better. Perioperative complications are decreased and an earlier release from the hospital is almost certain. It's a safe and effective way to reduce surgical stress and postoperative complications.
Implementing ERAS is the right choice for every hospital and medical center. It saves costs not only for the patients but also for the medical centers because they can optimize their waiting list and able to treat more patients.
Stay in the know
Sign up for our newsletter and never miss another update on digital health care, employee wellness programmes and all things health! Powered by Fitpuli's health experts.