7-8% of Working Hungarians are Workaholics
In the latest issue of the Everyday Psychology Magazine Dr. Bernadette Kun, a psychologist and university associate professor analyzed the causes and harmful effects of workaholism.
They drive for recognition
Seven to eight percent of working Hungarians are workaholics. They are the ones who work day and night, often almost compulsively. They are persistent, conscientious, self-sacrificing, for them there is no such thing as a switched off phone or a vacation. Since it is difficult for them to say no to a task, their colleagues respect them and think of them as maximalists. Workaholism mainly affects 25-54-year-olds, and women are five times more likely to develop workaholism than men. Although, education has no effect on the risks.
'The workaholic feels like they are addicted to adrenaline, when their drug is actually recognition. For a lot of work, you get praise, raises, promotions and awards. They gradually get used to success, cannot exist without it. The problem is that this strain cannot be sustained in the long term, after the initial successes and rewards, the harmful consequences of workaholism become more and more pronounced', said Dr. Bernadette Kun, who wrote a study in the latest issue of the magazine about this phenomenon affecting more and more people in the modern world.
They and their relatives are often unhappy
'A workaholic may seem happy and successful on the outside, but that's usually not the case. Certainly not when work addiction takes over their life. It's as if they are pushing themselves so hard in order to prove that they are valuable and lovable', added the expert. She emphasized: workaholics are often unhappy, especially in terms of social relationships, because their passion often leads to disputes and conflicts within the family. 'Relatives feel left out and increasingly experience that they cannot count on the other.'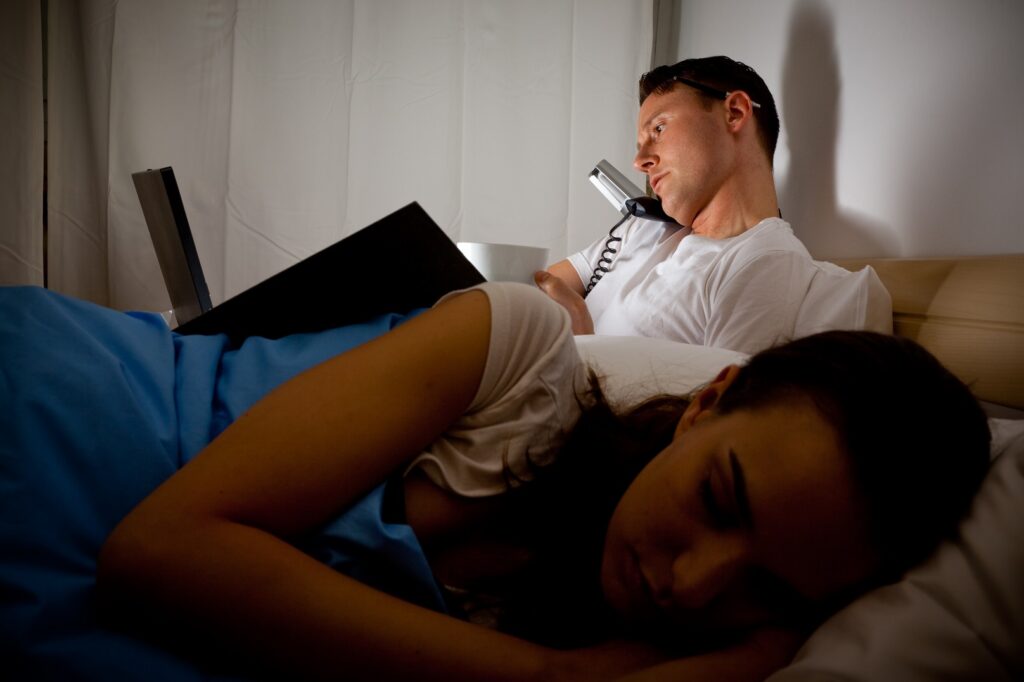 Enjoying work is actually typical of only a minority of workaholics. They often want to hide their anxiety and guilt by overworking. 'Experience shows that the typical workaholic is pushed into this spiral by internal constraints. The initially promising workaholic worker, who is hard-working, ready to jump and take on any task, wears out more and more over time, said the expert'. According to Dr. Bernadette Kun, insomnia and fatigue become permanent in those affected, and this has an impact on physical health and performance. This path can lead directly to burnout and quitting.
A lot can be done
'The first and most important step in the treatment of work addiction is recognizing and admitting the problem. After that, it is definitely worth contacting a psychologist, and with the help of individual or group methods, by uncovering the roots of the problem, using cognitive behavioral therapy tools or even meditation-based therapies, you can start on the path to healthy work', said the expert. According to Dr. Bernadette Kun, by considering the advantages and disadvantages of excessive work or by making conscious lifestyle changes (e.g. more screen-free time, "regular" lunch breaks) you can make a lot of progress in the direction of healthier work.
Based entirely on scientific evidence, our digital employee wellness programme has been created for companies looking to win big.
Stay in the know
Sign up for our newsletter and never miss another update on digital health care, employee wellness programmes and all things health! Powered by Fitpuli's health experts.