It is the 28th time when as an acknowledgment of outstanding technical and economic innovation performance achieved, the Innovation Grand Prize is awarded by The Hungarian Association for Innovation & Hungarian Innovation Foundation. This year, Fitpuli was announced as a winner of the 'Best Startup Business of 2019' Prize. This is not only a great honor but valuable feedback for the team.
Fitpuli is a digital corporate health promotion program enhancing and supporting lifestyle improvement by covering 6 key pillars of health (including physical activity, nutrition, sleep quality, and stress management) using science-based methods. Tutorial videos, individual and community challenges, motivational notifications based on personalized data analyses are helping users to improve life quality and also manage chronic diseases. All these are aligned with the highest cyber and data security standards to let companies profit from healthy employees.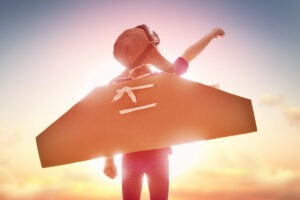 Dr. Dániel Oláh, CEO and Co-Founder of Fitpuli Ltd. confirmed "this was the first open tender we attended since our foundation. After carrying out serious development and creating a momentum on the Hungarian market in 2019, we become confident and ready for the challenge."
"We were looking forward to the results because we strongly believe the topic of health is critical enough to draw the jury's attention" – said Dr. Sándor Békási, Co-Founder and Chief Product Officer. – "As described in the tender, the judging panel applied multiple criteria while evaluating each application; besides the innovation factor, market share and economical aspects were named as a focus of examination, too. Furthermore, multiple referrals were required, including not only customer and partner feedback, but experts' reports, professional articles, and media appearance."
Fitpuli develops in a very special market gap and melts two key components: On the one hand, it focuses on corporate health promotion, including a strong medical, science-based and psychological background of lifestyle change. On the other hand, it operates in the field of smart tools, digital equipment and software, combining them with data science: fusing lifestyle data analysis and personalized, data-driven feedback.
Last year, the amount of sold licenses were increased from 5 to 30 thousand, their income was quadrupled, while the team has grown from 12 to 20 members.
"Western countries are active since years in the field of corporate health promotion, but Hungary is just getting a foothold" – highlights Daniel Oláh. – "Here, smart digital solutions still count as a novelty. Mass implementation of such applications is significantly cheaper, while the return on investment is clear, proven and measurable. For companies with a significant amount of employees it matters, how many and how long of their workers are sick – with the implementation of healthy habits, the achievable productivity increase is compelling and have positive impact on the work environment."
Their mobile application stands in the center of product development at Fitpuli, functioning as the key component of the corporate health promotion program. It is currently available only for corporate customers. Besides the multiple module extensions, the team is getting ready to expand abroad. As a part of this effort, Fitpuli successfully finished the weXelerate program in Vienna this January and already actively negotiates with new prospects to conquer the world.
Let's get in touch!
Dr. Dániel Oláh 
FitPuli Kft.
Chief Executive Officer
info@fitpuli.com
+36 30 369 2906