Dániel Oláh: "Every recognition is the merit of the team"
The finalists of Central European Startup Awards – the regional competition of Global Startup Awards – have been announced. Fitpuli is a finalist in two categories. Fitpuli may be the startup of the year, and Dániel Oláh, CEO of the company has also been nominated in the category of Founder of the Year. We interviewed Dani about this.
What does this nomination mean to you? What does it mean to Fitpuli?
First of all, I would like to point out that every nomination is basically the merit of the team, because this is not a one man show. Where we are today requires a cohesive, skilled and motivated team. It is me who got the nomination, but I would like to clarify that in fact Fitpuli has three founders: Dr. Sándor Békási and Richárd Faller. With Sándor we have been doing practically everything together in the company since 2017. So I would like to use this opportunity to thank them for every milestone we achieved together!
Obviously, it is a great recognition and important feedback that we are on track and on the map of the startup ecosystem, they see our work, they see us. I believe that even the nomination itself can give a big boost to the company's international expansion, as it will greatly increase our visibility. So from a business standpoint, this is definitely an honor to get nominated in such a strong and broad international competition. But of course let's not forget the public vote!
You're a doctor – and besides, you're the CEO of Fitpuli, how did that come? Why did you want to be an entrepreneur?
I graduated from Semmelweis University in 2012, where I took part in a lot of community assignments that broadened my vision a bit. I also gained experience in areas other than basic medical work and I really enjoyed it all. I don't think I've deviated completely from healthcare, only now my path is not bedside medicine, but a telemedicine development with a preventive approach. I think now I can help patients on a slightly more global scale than in classic, everyday medical work.
Puli dogs are loyal companions that shepherd you in the right direction. This is where the word composition Fitpuli came from, with the slight difference that  our puli shepherds you towards a healthy lifestyle. The idea for the product itself came from our experiences in occupational health care, with preventive approach towards the health of active-age workers. As the workforce being healthy is a topic that has lacked the focus it deserves.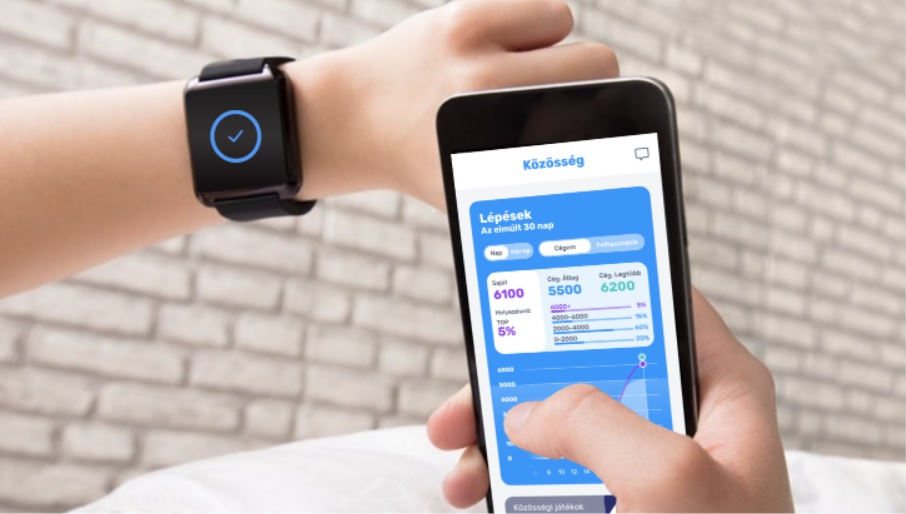 How do you reconcile the role of the doctor and the entrepreneur in your life?
I am an enterprising doctor! I feel like I don't have to negotiate too much because I can do what I love and it's worth all the hardships.
What about nominations like this, finalist positions, or first places in a startup's life?
I think these nominations put a little focus on the company, which is very important in the life of a startup, as most startups' marketing power can never compete with what such publicity can provide. In business circles, everything is about these competitions these days, everyone wants to get in touch, inquiries are growing, which can really boost business. Social capital is the greatest value that one such event greatly supports. Ranking can also be important, as obviously there are competing people in this area, but there is also a lot of respect for other companies and their teams. It's a bit like Formula 1. In many cases, you can also do business with each other, which can be very fruitful, for example, in terms of a technology, a solution, a supplier connection.
What does the healthcare startup market look like now? What are important buzzwords? And what are the main difficulties?
Because of COVID, I feel that there is a growing emphasis in the field of telemedicine. Which is very good, as people can finally use more of the opportunities offered by technology in healthcare as well. But as with my co-founders we always emphasize: telemedicine will obviously not revolutionize the area of acute / emergency care, but the management of chronic illnesses.
By that I do not only mean understanding and developing the means of video calls of course. No, we must create solutions that truly support the patient journey in everyday life. We need to simplify the doctor-patient relationship too, so a truly holistic approach can be realized. The biggest challenge is educating patients and doctors to a level where such solutions are not a burden but a useful and convenient service.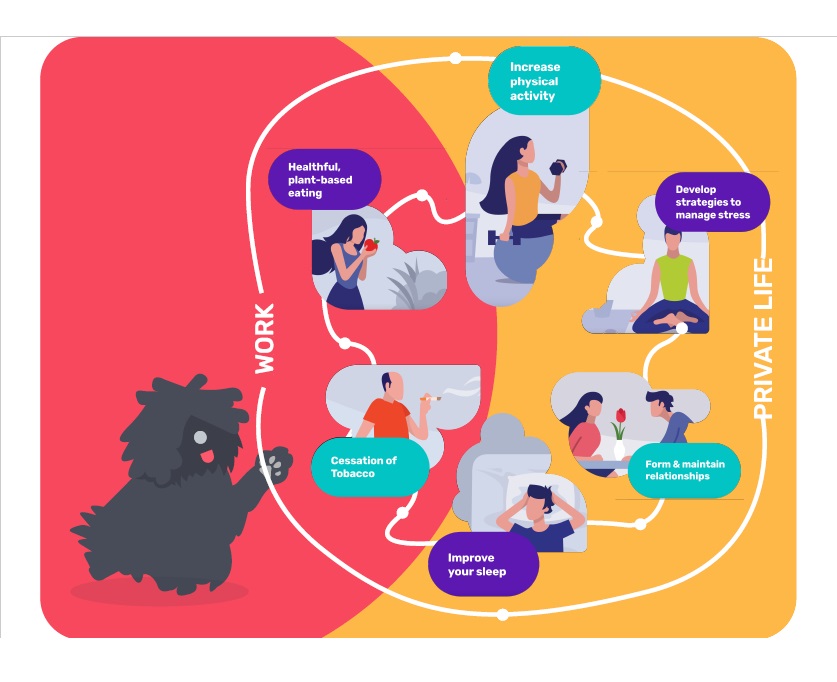 As CEO, you would obviously give the award to your own company – but why do you think Fitpuli deserves it anyway?
The COVID epidemic has been a serious hardship for many teams, as every newcomer startup is quite market-sensitive and customer-sensitive. Obviously, there are special areas where such a force majeure situation can be a profitable situation for a company's business and operations. Workplace wellbeing – our area of operation – is not an area like that, so we definitely had to find a quick solution to see how we could get out of the crisis. I think that we have succeeded in launching a product that, in the quieter period of COVID – like the one we have now – supports and helps companies in a focused way in keeping their workforce, improving user's health and focus on team spirit. The Fitpuli team deserves the startup of the year award because the people. How we  worked enthusiastically and motivated to keep our partners satisfied even during a crisis. Looking at the list of competitors, I think everyone deserves recognition because I know exactly how difficult it has been to operate over the past two years.
Where is Fitpuli going, what is the company spinning now, what is the vision?
We have a new product, TeamPuli, that serves as a kind of introduction for tired companies on how to act effectively and supportively for their employees. We are currently working on a larger international project, which is quite special, but our solution is definitely an essential part of it. The plan is to conquer the region together, and then who knows… 'to infinity and beyond!'
…
The regional winners of the Central European Startup Awards will compete in the global competition for the Global Startup Awards. You can vote for Dani and for Fitpuli on this page as follows:
In the 'Filter by category' column choose the category of Founder of The Year, then at 'Filter by Country' choose Hungary. After this, Dani's voting card with the Fitpuli logo will show up.
By clicking on the 'Vote' button on his voting card, a pop-up window will appear where you need to accept the terms of voting and then select whether you want to vote with your Facebook profile or email address.
Depending on which one you choose, you will need to give Facebook permission in a pop-up window to finalize the poll, or you can cast your vote by entering your name and email address. You will receive a confirmation letter of your vote.
You can vote for Fitpuli in the same way, the only difference is that in 'Filter by category' you should select Startup of the Year. 'Filter by country' should stay as Hungary. This way the page will show only the Hungarian candidates, where you will find the Fitpuli voting card. Please vote for Fitpuli in both categories!
If you voted and feel like it, please share on the social media that you voted for us. It's only a a few seconds, but you will help us a lot with it. Thank You!
Based entirely on scientific evidence, our digital employee wellness programme has been created for companies looking to win big.
Stay in the know
Sign up for our newsletter and never miss another update on digital health care, employee wellness programmes and all things health! Powered by Fitpuli's health experts.