Optimizing Training Costs and Team-Building Budgets
How can you upskill an employee without paying too much? Is cost optimization a thing, or you shouldn't save money on training and team-building? The more you pay the better colleagues you will have – or not? Let's dig deeper.
What is cost optimization?
Cost optimization is a process that continuously focuses on cost reduction while maximizing business value. So, spending less money is not necessarily mean optimizing, because the output will be less, too. 
Cost optimization includes
automatization, digitalization, switching manual work to automatic flows,

standardization, simplification, rationalization in processes and services,

obtaining pricing and terms,

boosting knowledge-sharing.
Why do you need an optimization strategy?
You need to have an understanding of cost-to-value relationships. What processes are unnecessary? What should be more on focus? Are your employees as productive as needed? In order to grow your business, you have to map cost reductions, and assess the level of impact of different workflows (and colleagues!)
Cost optimization is the responsibility of the manager and not the finance department. The finance department can tell you the numbers: the spending and the income. But you need to look at the data as a whole: what has more value to you? Maybe you can fire a worker to cut costs, but if you'd spend a salary of an employee for training or team building, maybe you could increase your income by far.
High training costs? You can do better.
Employee training is important, but it doesn't have to be expensive. Your colleagues need to build their skills and widen their knowledge, and you should be the one providing these opportunities. Thus, you will give your employees a clearer career path, which boosts their motivation and engagement. And a loyal employee will boost customer satisfaction too.
What is considered to be high? In the last years, the average spend on training was 1500-2000 EUR/member. You need to buy learning materials (books, online courses, guides), tech tools, other supplies (food, for example), and of course, the necessary space too. And don't forget: time is money!
Maybe time is the most important factor here. Lots of training are unnecessary. They are too long with too less value. Lots of them are irrelevant: why would you train customer service to a salesperson? Believe us, some companies do that!
You don't need to cut the training costs, just optimize them better. Use online training and purchase relevant courses for your valued team members. Improve talent retention: don't 'over-educate' some people, but improve all of your colleagues' skills.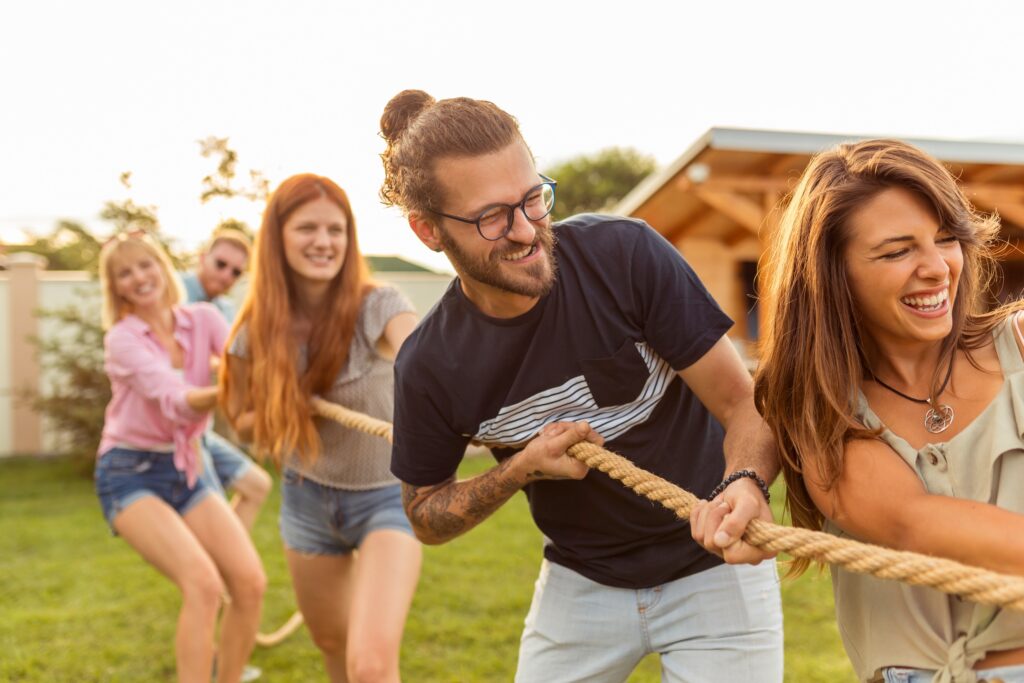 You don't need to hire training facilitators
You need to calculate productivity loss as a cost because people who are doing courses are not willing to work at the same time. But why would you hire training facilitators if you have skillful senior colleagues too? Use training as an incentive: give the money to a senior employee to train the younger employees. It can be a win-win: people will be more motivated to train, and it can also create better connections between colleagues.
Optimize your team-building budget
It's even more essential to optimize your team-building budget. A high-end team-building event can cost more than 100 EUR/member. Of course, you cannot leave out physical meetings and real-life team-building activities, but you need to think about some online solutions too, because they can be more cost-effective. All your colleagues need is just their smartphones!
We have a more detailed article about the ideal team-building budget.
Save business costs with TeamPuli
It is hard to determine the ROI of team building because it depends on so many things: the facilitator, the colleagues, the work environment, and of course, the team-building event itself.  But, with regular team-building events which include mental and physical health programs, you can achieve an estimated
27% decrease in sick days,

10% increase in productivity and

10% drop in employee turnover.
That's what we call cost optimization!
TeamPuli is an excellent team-building tool, as it brings colleagues closer together in a hybrid, home office, or fully office-based environment, where they can get to know each other in a new way. One of the biggest benefits is that they can learn how to compete in a safe environment, so they can put this to good use in real-life situations.
Our prices:
| | |
| --- | --- |
| Number of users | Price/month |
| 0-9 | 10 EUR |
| 10-49 | 9 EUR |
| 50-99 | 8 EUR |
Read more: Community building step-by-step, with TeamPuli!
List of features:
Helps you build your team all year round

Teams and challenges can be created in minutes

No matter where your colleagues are in the world, the number of steps adds up

It really gets you moving

Constant motivation thanks to built-in interactive features

Available in English and German in addition to Hungarian, making it an excellent choice for strengthening international teams

Improves the sense of belonging, reduces integration difficulties

Creates a more motivating and stimulating working environment

Promotes a healthier lifestyle

A playful environment that makes your company's employer branding strategy more effective
Based entirely on scientific evidence, our digital employee wellness programme has been created for companies looking to win big.
Stay in the know
Sign up for our newsletter and never miss another update on digital health care, employee wellness programmes and all things health! Powered by Fitpuli's health experts.