"The ultimate goal is to have more energy for as long as possible"
Drum rolls, please: Fitpuli's new yoga module is coming out soon! Not just for yogis and not just on the yoga mat – our new videos will include everything from the basics of yoga to breathing techniques and (not-so-)tricky yoga exercises that can come in handy during the daily grind. We've caught up with Zsófi Barta, the creator of our pocket yoga sessions, to tell you more.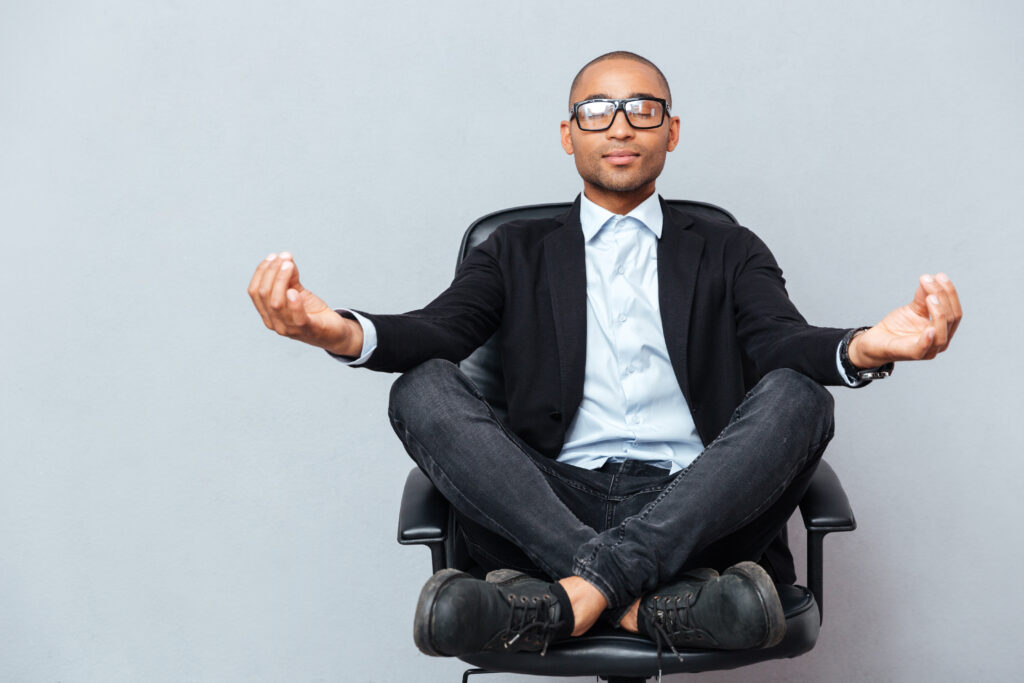 What was your main aim in creating the new yoga module?
To introduce the basics of yoga but not only through classic yoga poses – I wanted to help users move their whole body in all kinds of ways. The module helps those who have never done yoga before to get a sense of what it's like to coordinate your movement with your breath through simple, feel-good exercises. I considered two main things. First, that most users probably spend the better part of their days sitting in front of their computers. Second, that with such short videos, there is no room for deeper physical and mental practice. So don't expect yoga poses and breathing techniques that require many months or even years of practice. The point is to help people get familiar with this form of movement, step by step, one area at a time. And then, of course, if they're hooked, they can always take after-work yoga classes for more!
How is the module structured?
The first week is all about the foundations. We start with a video on the background of yoga, then move on to correct standing and sitting postures, and also what you can do in the office if you're experiencing wrist or hand pain, for instance. 
We go through the role and mechanics of breathing, learn the full yogic breathing and what exercises you can do in front of your computer, with minimum movement. Having a solid base is key. Even if you work out every single day, doing yoga or something else, it won't make much difference if you spend eight-plus hours a day sitting hunched over your desk, hardly moving, completely stiff and not breathing properly.
From week two, it's time for physical practice. On Mondays, we do one type of Sun Salutation, which is a flow of postures built into a sequence. We do several rounds, built gradually, each round representing a variation so that everyone can choose the one most suitable for them. Wednesdays are dedicated to Pranayama practice, which essentially means circulating energy through breathing exercises. Tuesdays and Fridays always follow the theme of the week, like yoga moves for neck and shoulder or hips and legs. And Thursdays always feature balance and coordination exercises. 
How did you begin yoga?
I started doing yoga during university, partly because you get stiff from sitting all day, and partly to improve my relationship with myself. In 2014, I finally enrolled in a Vinyasa flow yoga instructor training first in my hometown, Budapest. Then in 2018, a dream came true when I did a Strala Yoga training in New York City. It was a truly life-changing experience.
The interesting thing about the philosophy of Strala is that while it uses yoga as the framework and form of movement, its principles have mostly originated from other East Asian movement forms, such as tai chi. This gives some ease to the practice and also encourages you to move in a different way than what you might be used to. It's much less pose- and form-oriented and focuses on feeling good, moving well, in agreement with yourself and incorporating this skill into your everyday life.
What's the most important thing you've learnt?
It's often said in yoga that what you practise on the mat, you take it with you into your daily life. While this is certainly true, a lot of yoga styles still tend to spend most of the time on correcting and perfecting yoga poses. If you ask me, this creates tension in the body, which is the exact opposite of what you might want to achieve. We all have enough stress in our lives, so it's just really refreshing for me to experience something different on the mat. You can choose to practise with ease, without exhausting yourself completely and that's something you can truly take with you.
And it's also something you can build into your everyday life, from when you grab a pen and you realise that you're holding it too hard to paying more attention to how you stand up from your sofa or how you sit down on the floor. You can do all these things using only as much energy as needed, because the ultimate goal is to have more energy for as long as possible. As simple as it may sound, it's not actually easy to accomplish. I believe in flowing, easeful yet sometimes intensive movement, where you give yourself the chance to listen to your body and practise accordingly.
Stay in the know
Sign up for our newsletter and never miss another update on digital health care, employee wellness programmes and all things health! Powered by Fitpuli's health experts.