Walk me to the moon: Fitpuli helps Union employees take 1,000,000,000 steps in 2020
Fitpuli is more than just a digital tool for improving individual health – it also helps employers tap into the power of together. We were beyond excited when UNION Vienna Insurance Group reached out to us with an idea for an ambitious community challenge and asked for our help to make it a success. Fitpuli's Community Walk Challenge came to the rescue – here's what happened.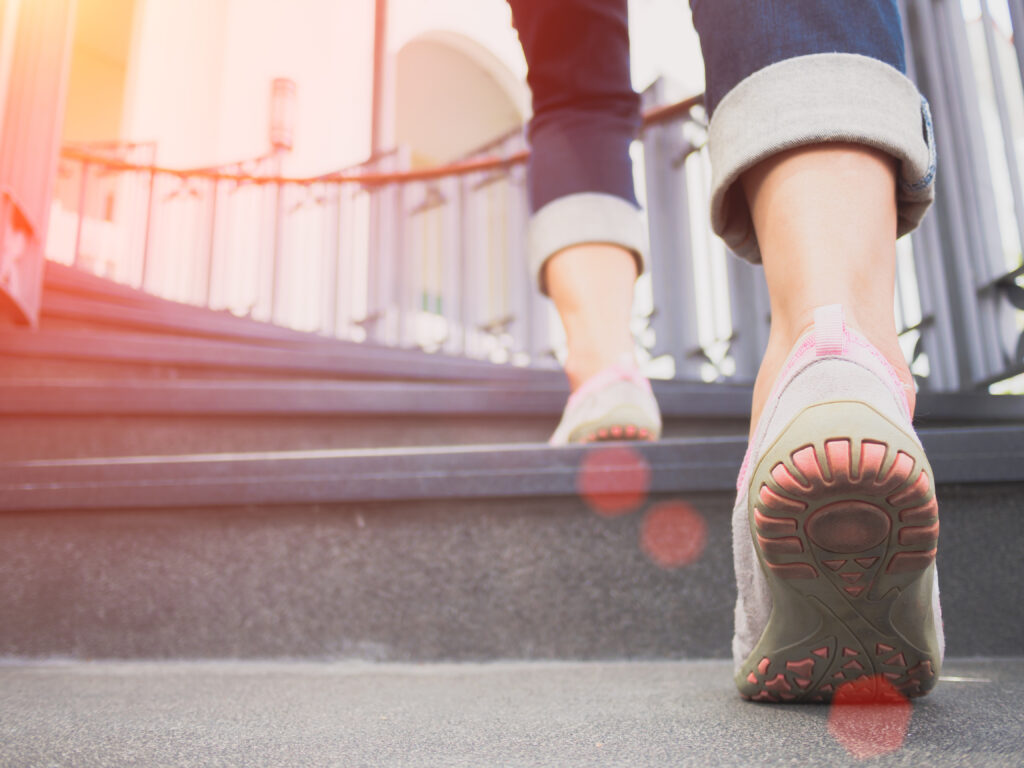 It's been proven time and time again that regular exercise is a great way to help prevent chronic diseases and to drive workplace well-being at the same time. Physically fit employees usually feel healthier, have a more positive impact on their environment and also perform better. Talk about a win-win!
In fact, Fitpuli encourages users to stay active both individually and as a team. The app's Community Walk Challenge is a competition where groups of employees are working together to be the first to reach a common goal while also growing the company's total step count. Unity is strength, after all! Plus, we've designed the challenge to drive teamwork and encourage the daily use of our app all at once.
Here are the rules: team members' steps are counted and accumulated by the app's pedometer in real time (check the current step count here). Teams' progress is visualised on a virtual map, and participants usually have 1-2 months to complete the challenge. In our experience, colleagues are often the greatest motivators, encouraging each other to, quite literally, go the extra mile. No wonder that team challenges also enhance workplace relationships and productivity.
Last year, UNION Vienna Insurance Group, a strategic partner of ours, came up with an ambitious plan, to say the least. By the end of this year, they pledged to take 1,000,000,000 (you've read that right) steps together using Fitpuli's Community Walk Challenge feature. To give you a rough idea what this means: it's nearly the distance between the Earth and the Moon – and back. Kudos!
"2020 is the year of health at UNION Vienna Insurance Group and we've set our goals for the year accordingly," says Chief Executive Officer Gabriella Almássy. "We always say that the health of our employees is our most valuable asset and it's time we walked the talk. We believe that the Community Walk Challenge, powered by Fitpuli, is a great way to show our commitment to workplace wellbeing."  
Unfortunately, along came the pandemic crisis. To protect employees' health and prevent the spread of coronavirus, the company, like many other businesses all over the world, decided to switch to remote mode. But that doesn't mean they have given up on their mission by a long shot! During the lockdown, employees continued to take and count steps at home just as if they were in the office.
"Anyone at the company can take part in the challenge to help achieve our goal. This community building initiative perfectly aligns with our employer branding strategy, too. As an insurance company, it's important for us to keep abreast of cutting-edge digital technologies. Now that most of our people work from home due to the coronavirus outbreak, making sure that they get some exercise is even more important. So the Community Walk Challenge goes on!" adds Almássy.
"Supporting prevention at an individual level and harnessing the power of community are values that we at Fitpuli also keep close to our heart. We call it the dual motivational model that combines individual drive with team spirit," explains Fitpuli CEO and Co-Founder Dr Dániel Oláh. "These are part of our six-pillar framework built on tried-and-tested methods of developing and maintaining a healthy lifestyle. Good luck to all UNION employees taking part in the challenge! We hope it will be a huge success and they can all benefit from it as a result."
Stay in the know
Sign up for our newsletter and never miss another update on digital health care, employee wellness programmes and all things health! Powered by Fitpuli's health experts.