Best Telemedicine Software: Features and Platforms
What is telemedicine and what is the best telemedicine software? In broad concept, the definition of telemedicine includes 
online meetings between doctors and patients

asynchronous care and remote patient monitoring

knowledge-sharing between doctors
In this article we focus on the advantages of telemedicine from the perspective of patients and businesses. 
What is telemedicine?
Telemedicine uses telecommunication technology to connect in most cases the patients with their doctors. With this new technology, health care will reach a new level in evaluating, diagnosing, and treating people in need as well as the continuous care of chronic conditions. 
The history of telemedicine is the same age as the telephone became widely used. But first, only doctors used it to discuss professional topics and to share knowledge with each other.
At the end of the 20th century, we started to use the internet, so the information could spread faster than ever. In the last decades, technology has improved limitlessly and changed our lives forever. With smart devices, everything became easier and faster, so did the telehealth industry. 
Nowadays, with the use of smartwatches, phones, and other electronics, sick people can quickly start a high-quality live video call with an expert to investigate the root of their problems.
Shortly, telemedicine is:
immediate

professional

easy

and can be cheaper than visiting a doctor in real life.
Beside acute-care, telemedicine is highly recommended for people with chronic diseases. Collecting data every month helps the doctors to create a more personalized therapy for the current patients.
The demand for telemedicine is growing every year, getting a boost related to the COVID-19 pandemic. Telemedicine apps and software emerging: but how can they be useful? What features do they provide?
Telehealth software features
A telehealth software has to be practical and easy to use. A big number of the users will be elder people, so the software should provide a structure and design that is good enough for every generation. Apart from that, they need to meet criteria like:
provided privacy and full control of the users regarding who and when can get access to their personal data

quick and deep problem-solving features, like follow-ups,

post-hospitalization care

, preventative care support, health advice

easy payment function and inclusion in health insurance

keeping track of the data and improvements in health
Telemedicine platforms: what hardware do you need?
To use telemedicine platforms, all you need is a smartphone or a tablet and internet connection. But that's it. Of course, it is an advantage to have a better cell phone, because it's more likely to provide a high quality video streaming option. A better camera on the phone helps.
A smartwatch is not required to use telemedicine software. It can help because you can share more detailed information about your heart rate, physical activity, sleep or from recent days even ECG, which might be highly relevant in a follow-up of chronic diseases, but it's not necessary to have such items. 
A doctor will ask you the right questions to know your symptoms and will advise you that way.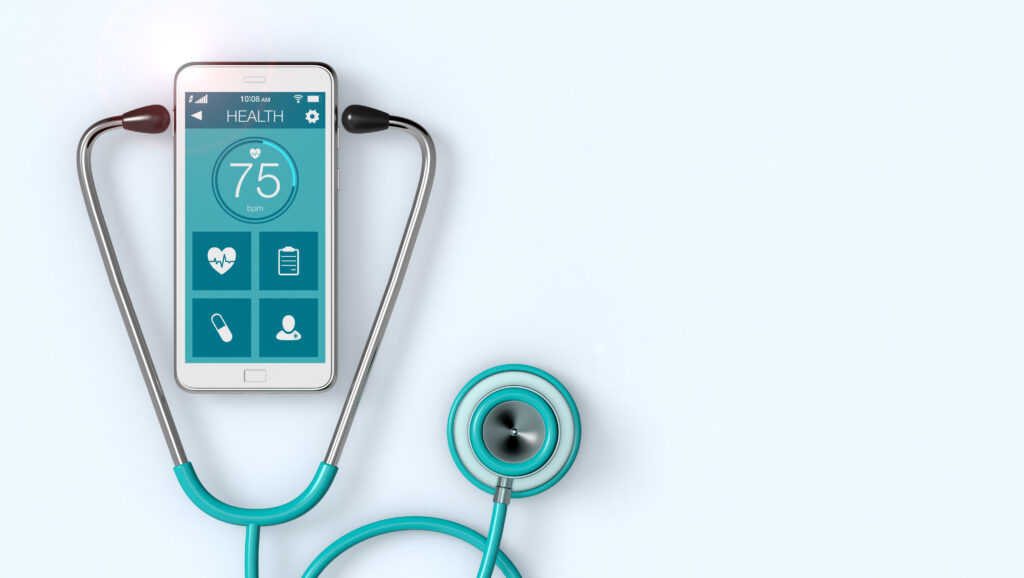 Looking for the best telemedicine software for your business?
At Fitpuli, we believe that the combination of live online video consultation and remote patient monitoring is a great mixture of services. You can consult your acute or chronic condition with a health care provider and between follow-up appointments, you can collect your relevant health-related data on the same platform. 
Heart rate, blood pressure, blood sugar levels, the medicines you have taken and how your symptoms changed, these might all be important in a medical decision, so if your doctor has an overview of your actual health status can lead to more personalized advice or treatment options.
Telemedicine reviews
People have different opinions about telemedicine. Reminder: telehealth is a relatively new opportunity for patients and there is a big potential for improvement in software features and processes. Telemedicine needs to be fully incorporated into traditional medical care pathways.
A problem that is waiting for a solution is trust. In the age of legal actions against Facebook and Google, people might be careful and it is understandable. But after fighting the distrust, good reviews are starting to appear.
The goal is to convert the 'I'm not that important for my doctor to see me personally' attitude to the 'I'm so important, my doctor even checks on me online to see how am I' attitude. 
Reviews are mostly good: according to Harvard Business Review research, 76% of patients would recommend a video meeting with a doctor online. 
Telemedicine programs: summary
Accelerating the improvement of telemedicine and the educating of employees might be helpful for big companies. That way, workers will miss less work days and can remain healthier with professional advice on a regular basis.
And what if you are already a member? Using telemedicine software benefits you well. Your privacy is secured, and you have to interfere less with other potentially contagious patients in the waiting room. It also saves you time and money, because you don't have to take a free day at work or travel 1 hour long to the doctor's office.
Start meeting your doctor online. 
Based entirely on scientific evidence, our digital employee wellness programme has been created for companies looking to win big.
Stay in the know
Sign up for our newsletter and never miss another update on digital health care, employee wellness programmes and all things health! Powered by Fitpuli's health experts.