How to differentiate your health insurance proposals from the competitors?
The image of an insurance provider is usually not really positive. Not because there is no need for their service, nor they lack the ROI on their offering, but an average consumer deals with insurance companies when there is a problem: a broken leg, a crashed car, or a hospital bill to pay. Typically these are incident-based interactions leading to a negative connotation. But how can an insurance company change this image or add additional value to their clients? Fitpuli's partnership with an insurance company in Hungary is a good example of a win-win scenario – at multiple levels.
There are different types of health insurance available on the market covering the medical, surgical costs of the patient and may offer a possibility for screening tests to detect unknown health issues, but insurance companies rarely focus on prevention & lifestyle improvement, although most of the chronic diseases could be prevented by applying a healthy lifestyle. Morbidity related to chronic conditions is an emerging health problem in all European countries increasing the costs of the insurance companies and the insurance service itself. Two out of three people reaching retirement age will have at least two chronic conditions, according to the latest World Health Organization (WHO) report.
Fitpuli, the innovation award-winning digital health platform developer company has built an exclusive strategic partnership for the Hungarian market with the Union – Vienna Insurance Group to improve their service portfolio to attract more customers but also to reduce costs.
"We consider the innovative attitude as one of our strengths regarding the insurance policies. It was time for us to open a pro-active initiative in the healthcare insurance sector as well. In close collaboration with Fitpuli, we are now able to offer highly-valued preventative services to our customers" – reported Gabriella Almássy, CEO of Union – Vienna Insurance Group.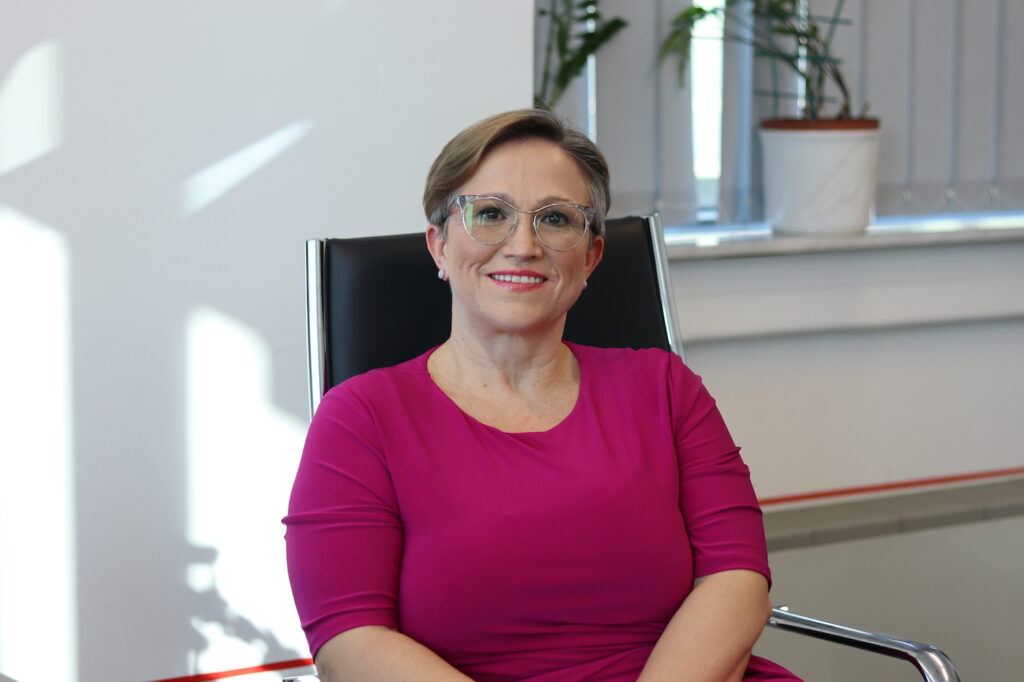 Gabriella Almássy, CEO, Union

–

Vienna Insurance Group
A strategic partnership with a prevention-focused digital solution provider has multiple advantages:
It is not only about satisfying customer needs that have not been covered so far, but also seems to be a good PR hack on the market.

A strategic partnership with an experienced and professional team is widening the horizon of additional service development, such as appointment booking or managing health documentation via the App. This helps to improve the user experience and retain the customer base.

The Fitpuli App is not only improving the health consciousness of the users but acts as a data source for collecting populational data anonymously. In the time of Big Data, it is essential for all companies to make data-driven business decisions & measure the effectiveness of different strategies.

The main goal of the Fitpuli platform is to improve individual lifestyle and this way to reduce the insurance-related costs per user in the long term.
Virtual care roughly doubling since the start of the pandemic. Digital solutions are a must-have part of any healthcare offering, but how to start?
Finding the right partner or developing your own digital solution to increase the value proposition is an important decision to make. Not only the technical experience but the proper medical background is also important. 
Fitpuli has its own development team with over 10+ years' experience in the field of Mobile application and also hired top Graphic Designers to ensure there are always available resources for Application development, aligned with the priorities.

The founders of the company are practicing doctors, telemedicine & occupational health experts who are up-to-date with the new trends and built the framework of the Fitpuli application based on scientific evidence to maximize the impact at the individual, corporate, and insurance level.

Fitpuli is engaged in constant development to ensure the Application is covering various needs of user groups & is open for new developments requested by business partners. The aim is to revolutionize the (digital) health market and conquer the world – but definitely other markets outside of Hungary.
The strategic partnership with Union – Vienna Insurance Group is a good example to see how a PR initiative is turning into a customer satisfaction and core business tool.  Today, when there is a trend to invest more in health-related services and people are more conscious about their health, it is key to stand out, and why not with Fitpuli?  The pandemic crisis is just an additional trigger to it and every company has to react in time.
Fitpuli is happy to help transform health insurance from a nice to have to a must-have service.
Stay in the know
Sign up for our newsletter and never miss another update on digital health care, employee wellness programmes and all things health! Powered by Fitpuli's health experts.