Workplace Wellness Programs: Disadvantages and Solutions
Establishing employee health and wellness programs is crucial for corporations for many reasons: it can help reducing employee turnovers, cuts health care costs, and supports maintaining a better employer branding. According to HBR, workplace wellness programs are an 8 billion dollar industry now. There are many good examples of how it should be done, yet, it seems like for a lot of companies, it's just a must-have process and not part of the company culture.
So the following question remains unanswered:
Do wellness programs work?
Every workplace wellness program has some impact. It will change the everyday work routine. The real question is how it will affect your employees: who will benefit the most? The company? The (already) healthy colleagues? Or your workers who really need help?
Many wellness programs don't work because the system only rewards those who accomplished the weekly run challenge. What if someone has a heart disease that stops the individual from such activity? 
The problem with employee fitness challenges is that they serve the majority and not the minority.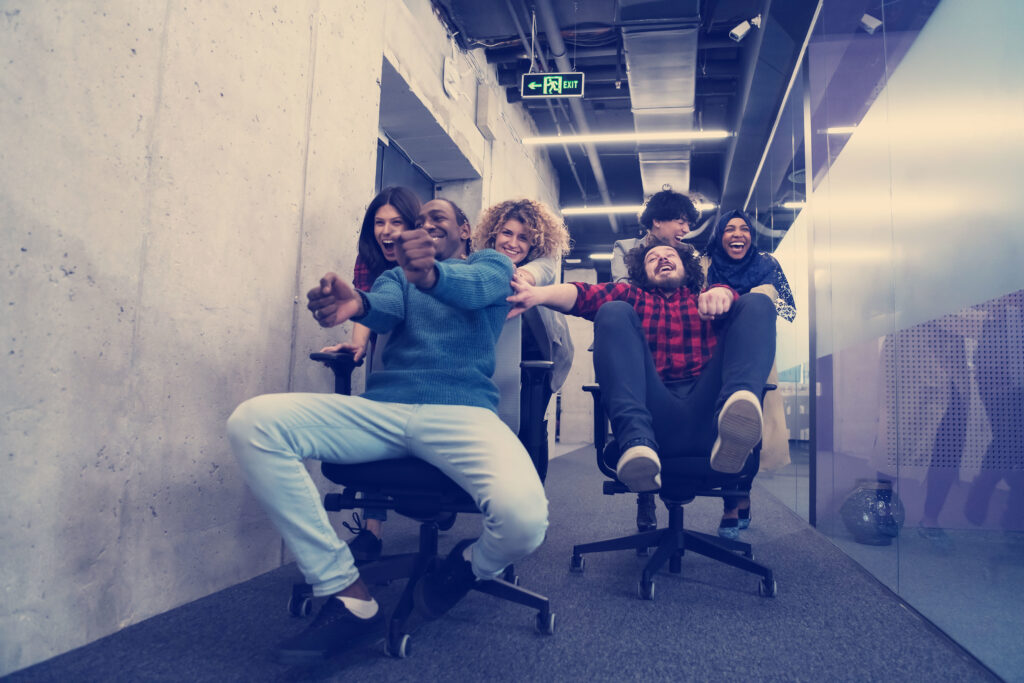 Disadvantages of wellness programs in the workplace
Every people need a unique solution to fight bad habits, stress, or other mental diseases (for example, bipolarity). The problem is that the provided wellness programs aren't customized for each individual. People have to focus on healthy eating, but that won't reduce their stress. They need to work in teams to reach the goals, but it might have been a better solution for some colleagues to make progress on their own. 
Measuring body mass index doesn't really help with disease control and prevention
Most of the fitness programs focus on physical wellbeing. We already mentioned a few examples:
Smoking cessation

Improving eating habits

Walking and running (the so-called

step challenge

)
But what if someone can not participate in these? What if someone has a worse-than-average physical condition? What if someone has such a high level on the nicotine dependence scale that needs more intervention than just giving some incentive like a 10% off coupon to the local gym?
When a wellness program is announced, your colleagues will expect and hope that finally, someone will help them with their diseases. 
It's costly
Maintaining an employee wellness program is costly. You need to control professionals: self-made gym-addict colleagues might offer their help for you, but they won't do it professionally. It's because they want to force their habits on others, but establishing wellness programs is a deep and long process that will affect your whole company culture and work environment.
Without the correct strategy, it will be costly and wrong. With detailed planning, you can bring out the maximum from your money.
Hard to administrate
Speaking about costs: it's hard to administrate the progression your employees are making. Even harder if you don't do it with automated software.
Fitpuli helps you with that. It measures and collects the data from your employees and generates reports automatically. Check out our subscriptions.
These programs may not respect the employees' privacy
There is a so-called GDPR that you should never forget or ignore. General Data Protection Regulation protects the information about your employees. This means that you have to collect and store your colleagues' data safely. 
Even if you follow the GDPR, your workers won't be happy to share their body index or diseases with you. You have to act smart and don't invade their privacy. 
Benefits of corporate wellness programs
We understand that a company with 100+ employees simply cannot track and help every individual uniquely. But if not, then you need to let the opportunity for your workers to skip these wellness programs. 
However, if managed correctly, these wellness challenges can have a bright side.
These programs encourage employees to live healthier 
Workplace wellness programs work well if they haven't been designed to change the colleagues' whole life, but help them take one step forward. Gradualism is the most important, it's the key to success.
It's about emotional intelligence and decreasing work-related stress
If that's you, you are on the winning side. Employee wellness programs should be encountered with emotional intelligence, care, and kindness. It should not be mandatory and it shouldn't give more stress instead of 'defeating' stress. 
It may be expensive but it also cuts health care costs
Introducing wellness programs is costly, but at the same time, it provides a good and cost-effective way to reduce your money spent on health care and insurances. Use our ROI calculator on the subscriptions page and calculate the saved costs. 
CTA: Calculate!
Efficient wellness program incentives will boost the morale
Smoking cessation programs are more effective if a team is working together on putting down the cigarettes. These programs won't just improve your employees' health conditions but also help with bonding and creating new connections between different departments.
Summary: workplace wellness programs pros and cons
Workplace wellness programs are not just about flexible work and healthy eating. Providing free meals and cafeterias for your employees is a good employer branding tool but it's more like a financial benefit and not a wellness benefit. 
You need to:
Design your wellness programs as unique as it can be

Organize fitness challenge with emotional intelligence 

Be kind, don't force your colleagues to participate

But use incentives to make them participate.
If you do it with a professional, you will see a change in your cash-flow too. Start saving money and building a better workplace environment now!
Based entirely on scientific evidence, our digital employee wellness programme has been created for companies looking to win big.
Stay in the know
Sign up for our newsletter and never miss another update on digital health care, employee wellness programmes and all things health! Powered by Fitpuli's health experts.