Employee wellness programs in 2020: dos, don'ts and do betters
The workplace wellness industry is positively booming these days. And if a recent study is to be believed, it will continue growing at a healthy pace (pun intended) for years to come. The global corporate wellness market – health risk assessment, stress management, fitness and weight management segments and all – is forecast to expand at a CAGR of 4.95% to reach almost $62 billion in value by 2023. The driving forces behind this impressive growth, a US-based report says, include increasing public awareness of healthy living and a rising need for companies to cut healthcare costs. Not to mention the advent of new technologies such as artificial intelligence and data analytics, or the expansion of social connectedness.
Employee wellness programs, however, are far from being just another workplace trend – or being anything new, for that matter.
Bringing together top minds in health education, behavioural science, disease management, marketing and analytics, healthcare giant Johnson & Johnson introduced its corporate wellness programme, Live for Life, as early as 1979. The multi-pillar, multi-year programme was one of the earliest examples of strategic commitment to improving employee health and, in turn, saving money on healthcare costs and boosting worker productivity. Today, workplace wellness programs come in all shapes and sizes, depending on companies' budgets and health culture, as well as employees' personal wellness interests and needs. But what makes them successful?
In this article, we'll look into the how and how not to of designing employee wellness programs that improve both employee health and the company's bottom line.
What are employee health and wellness programs?
Essentially, any workplace programme that helps workers stay healthy or get (more) healthy. Ideas can range from programs with a specific purpose, such as smoking cessation or weight loss, through in-house gyms or gym memberships to reward-based wellness incentives. That said, when it comes to workplace wellness, one size does definitely not fit all. Nor should it. "Employee wellness programs can look different at different companies, and that's a good thing. Wellness should be tailored and made relevant to your employees – not the other way around," corporate wellness strategist Alan Kohll writes for Forbes. He continues: "Many companies choose to offer preventative services like biometric screenings and health fairs. Others focus on health education. Still others choose specific issues to focus on like smoking cessation or physical activity. All are excellent options in building a wellness programme relevant to the needs of your workforce."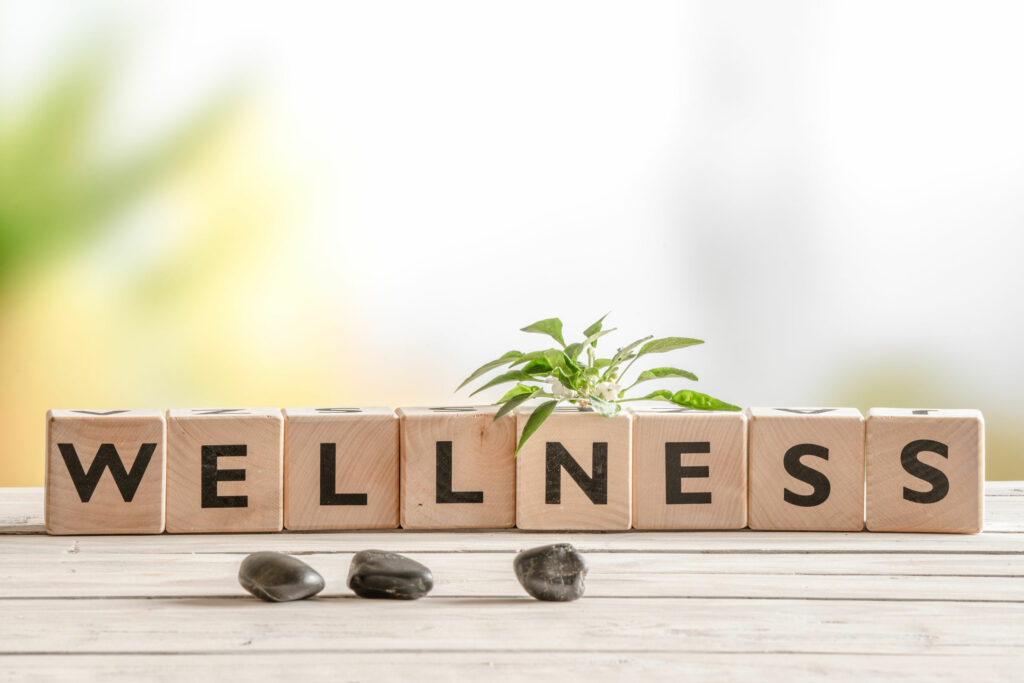 What are the benefits of an employee wellness programme?
Well-run wellness programs can bring much, much more to the table than releasing endorphins for a better mood. Here are some of the key benefits.
1. Healthier employees mean lower health costs
According to a case study cited by the Office of Disease Prevention and Health Promotion (ODPHP) of the US Department of Health and Human Services, total medical spending at a company with an established employee wellness programme has shown slower growth than companies without a programme. But that's not all. Annual savings per employee averaged $565, meaning that for every dollar the company had spent on the wellness programme, it saved somewhere between $2 and $4.
2. Curb your absenteeism and presenteeism 
"A day off from work is anything but a free day," a Society for Human Resource Management (SHRM) survey has found, referring to the hidden costs that employee absences can have on a company's productivity and revenue. For example, supervisors are perceived to be 15.7% less productive and co-workers 29.5% less productive when covering for people on planned or unplanned leaves. That, of course, is only the tip of the iceberg. According to the Center for Disease Control and Prevention (CDC), absenteeism in the US costs employers a staggering $225.8 billion per year in productivity losses (or $1,685 per employee). Some put the same number for Europe as high as $470 billion. 
Presenteeism, aka the phenomenon when an employee is at work but unable to function properly as a result of poor physical, emotional or mental state, is another well-known productivity and bottom-line killer. In 2019, ill health-related absence and diminished focus and performance cost the UK economy an estimated £91.9 billion, Vitality reported in its latest Britain's Healthiest Workplace study. The health insurer found that British businesses lost an average of 38 working days per employee to physical and mental health-related work absence and presenteeism. In other words, the UK's 'first productive day' in 2020 was 21 February.
Workplace health initiatives, however, can help reduce sick leave absenteeism by 27% and healthcare costs for companies by 26%, the World Health Organization says. In more good news, according to the British Heart Foundation, promoting good health at work can cut presenteeism by 25-40%.
3. Draw in and retain talent 
Employee wellness programs have become a go-to solution for attracting top talent and keeping employees happy, productive and, most importantly, loyal. No wonder: 87% of employees consider health and wellness offerings when choosing an employer and 77% reckon that employee wellness programs have a positive impact on corporate culture, research suggests. Investing in employees' wellbeing makes people feel valued and can work wonders for improving employee engagement, productivity and workplace morale. In fact, well-rounded workplace wellnessinitiatives can lower staff turnover by 10% and pump up organisation-wide productivity by 5-11%. 
According to the International Foundation of Employee Benefit Plans's (IFEBP) Workplace Wellness Survey Report, 63% of employers offering and measuring the impact of their wellness efforts have experienced financial sustainability and growth. Plus, 66% have seen increased productivity and 67% higher employee satisfaction as a result. 
"We don't pretend that employee well-being is solely about making employees happier and healthier," pointed out Dr. Natalie Lotzmann, SAP's global head of health and well-being management on Forbes. "It helps SAP become a more successful company. We ensure this by linking our workplace culture and investments in employee well-being to SAP's business success and profit." For the world's largest business software company, improving the workforce's health and quality of life is no HR issue. It's a "core business enabler". In other words, a strategic priority for the HR department and board leadership alike.  
What makes or breaks an employee wellness programme?
In the US, more than 80% of companies with over fifty employees offer some sort of corporate wellness benefit, a report sponsored the Department of Labor and the Department of Health and Human Services has found. Most of these programs focus on screening activities to identify health risks and interventions to reduce risks and promote healthy behaviours. 
The operative words here are "some sort of". 
In an earlier study, The RAND Corporation found that corporate wellness programs can be categorized into five configurations based on whether (and to what extent) they include screening and lifestyle management services to detect and reduce health risks, and disease management for individuals with chronic conditions. Only 13% said they offered services across all three components. 
Which begs the question: are all employee wellness programs created equal?
The answer is a resounding no. A few years back, Hector De La Torre, executive director of the Transamerica Center for Health Studies, and Ron Goetzel, Ph.D., senior scientist and director of the Institute for Health and Productivity Studies (IHPS), published a joint report on the most common pitfalls of building health promotion programs. "One of the biggest lessons we learned in the process of creating the report is one-time events masquerading as health promotion programs – that is, activities not integrated into a comprehensive workplace health promotion strategy – are likely to fail," they summed up in Harvard Business Review.
Evidence-based, bespoke, scalable: meet the perfect employee wellness programme
It's not easy to navigate the "wellness programme chaos" in the wake of rapid advances in technology, the rise of digital disruptors and shifting employee demands. In our experience,  wellness programs work best, or at all, if they are designed based on scientific evidence and support employees across all dimensions of wellbeing in building healthier habits and making smarter lifestyle choices.  
According to the American College of Lifestyle Medicine, "being mindful of your food choices, managing your stress, being physically active, avoiding risky substance use, getting plenty of sleep and having a strong emotional support system in your life – are 'just what the doctor ordered' to powerfully prevent, treat, and, often, even reverse chronic disease and select autoimmune conditions."
Created by seasoned health professionals and experts, Fitpuli's solution is the only digital employee wellness programme that helps people improve their health in each of these areas. And does so in a way that is sustainable, scalable and measurable through an easy-to-use, easy-to-love mobile app – for less than the price of a cup of coffee per employee. Fitpuli users can:
See how much time they spend at work, commuting, at home, doing exercise, sleeping and on entertainment, spot changes in their daily habits and receive expert advice on how to improve them.

Connect the app to their fitness gadgets, Fitbit, Apple Health or Google Fitness, plus record their daily weight and mood changes to get a 360-degree picture of their health.

Monitor and analyse vital health information such as blood pressure, heart rate and blood sugar to better detect early signs of chronic diseases.

Improve their posture and strength with former fitness world champion Alexandra Béres, or find their inner calm with a 5-10-minute mindfulness challenge.

Add their medical history, prescribed medications, drug allergies, lifestyle-related risk factors, food allergies, daily coffee intake and eating habits for customized health recommendations. 

Get the help they need, including tips and reminders tailored to their very needs and goals, to quit smoking.

Learn the basics of yoga, the full yogic breathing, relaxed standing and sitting postures and energy-boosting yoga exercises that they can do without even leaving their desk.
Ideally, employee wellness programs should be built on what we call "points of intervention", aka the areas of life where people need support to achieve meaningful, long-term lifestyle changes. "More than 156 million full-time workers in the US spend most of their daily waking hours in the workplace, providing employers with an important opportunity to foster a healthy and safe work environment," pointed out CDC Director Robert R. Redfield, M.D., in a 2017 study. Further research backs this up. In an Aflac summary of benefit trends, Forbes reports, 61% of employees agreed that they have made healthier lifestyle choices as a direct result of their company's wellness programme.
Stay in the know
Sign up for our newsletter and never miss another update on digital health care, employee wellness programmes and all things health! Powered by Fitpuli's health experts.