What is a Hybrid Workplace?
Companies realized during the pandemic era that most of their hardware and software is functioning like it was invented in the previous decade. ERP (Enterprise Resource Planning) systems and MIS (Management Information System) are not able to administrate the corporate's everyday operations and monitor the employees' efficiency. 
Between the waves of COVID, businesses have a short time to try new solutions. There are companies believing in face-to-face meetings, while other companies force their employees to work from home. It's the question of company culture. 
But a new trend has started to evolve: the hybrid workplace model. What does this mean?
Hybrid workplace meaning (and rules)
The meaning of the hybrid workplace is simple: part of the employees are working in the office, while there are colleagues who do their work at home. However, it depends on the employer and the position. Some employers are totally flexible in the question: work from home, or in the office, it's up to the employee. 
F.A.Q.:
How many days do I have to work in the office?

What are the working hours?

Does the employer pay for my higher utility bills?

What job positions can be done from home?

What about the safety regulations?
It's necessary to look after the current legal situation.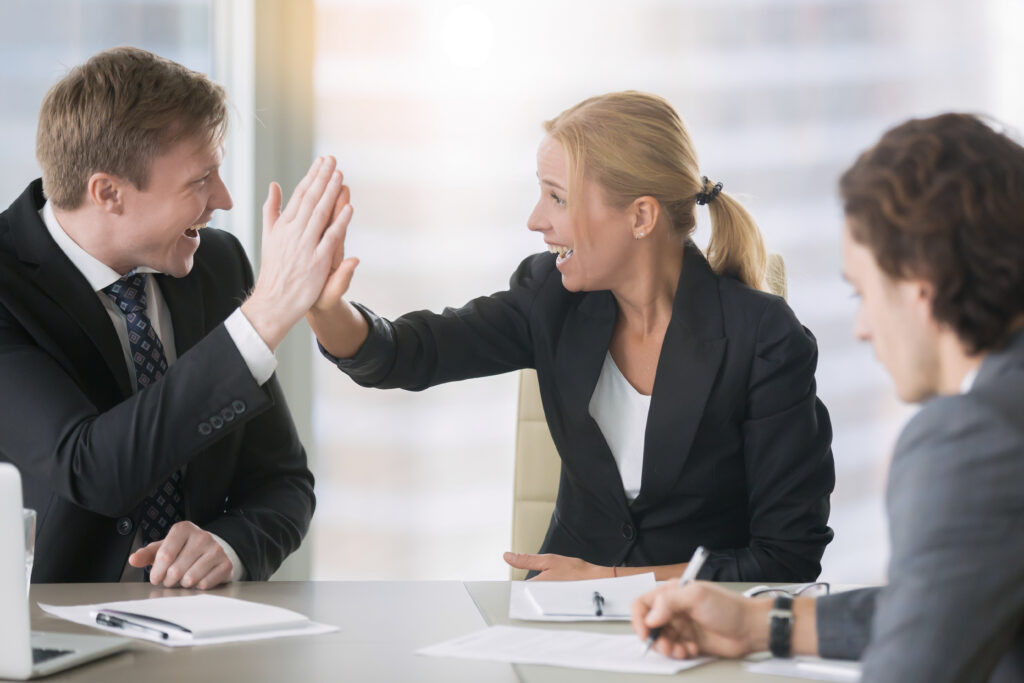 Benefits of hybrid work environment
The advantages of the hybrid workplace are clear: a lot of money and time can be saved. The employee doesn't have to travel 1-2 hours a day, which increases happiness. At the same time, employers don't have to pay travel costs for their employees. 
The home office is flexible, the working hours depend on the position. Some people are able to work whenever they want (results-based), while others still have to do the casual 9-5 working hours (for example an IT support engineer), which is a time-based work method. 
Some people are more productive at home than others. If an employer pays attention to this, then it's easy to optimize workforce models to reach maximum productivity. Of course, it's inevitable to have your own working space at home where you can work calmly, undisturbed.
On the other side, hybrid work environments allow people to go to the office and do their job there. Mostly extrovert people are more productive while they have company. 
For the employers, it's a win too, because they can move to smaller offices, save money on property management, and even employee turnovers because less stressed employees fluctuate rarer.
The disadvantages of a hybrid workforce model
Before the pandemic, only 2-3% of employees worked from home (in Hungary). Since that, this number increased to 8-15%, but it is still not enough. Company cultures that support home offices are still very rare, mostly multinational companies use them, but small businesses do not.
Leaders are distrustful (if I don't see they are working, they do not), company software is outdated, and even forced home office days can be controversial (extrovert people might become depressed if they are alone a lot).
Fitpuli is helping remote working models
Team-building activities are great employer branding tools – and really hard events to organize these times. Another challenge for companies is to have wellbeing programs for employees. Protecting colleagues and keeping them healthy is one of the most important tasks for a manager today. 
Fitpuli is a great solution to help out managers and the HR department! To use our application, only a smartphone is needed.
Fitpuli helps with
Check our subscriptions and
Decrease employee sick days by 27%

While increasing their productivity by 5-11%!
Based entirely on scientific evidence, our digital employee wellness programme has been created for companies looking to win big.
Stay in the know
Sign up for our newsletter and never miss another update on digital health care, employee wellness programmes and all things health! Powered by Fitpuli's health experts.